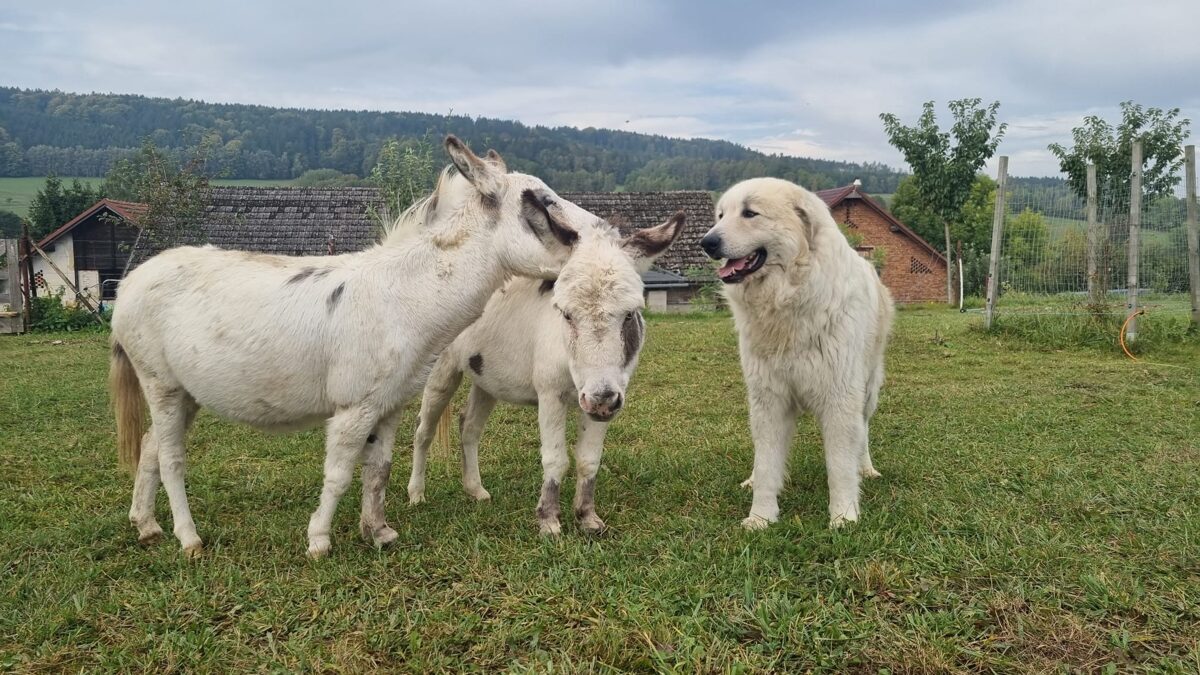 Farm life...
Corazon "Tazzy" gets to know the new additions to the farm - mini donkeys

Club show KPP
Judge: Richard Capel (F)
Lafi went in champion class exc. 3 with great description and nice personal words about my princess from so honorable judge. Thank you!
Description: Strong female, medium size, good expression, expressive eyes, excellent pigment, scissor bite, complete teeths, pronounced supraorbital arches, correct movement up-and-down, half arroundera, functional movement
Photo by Ela Svorcova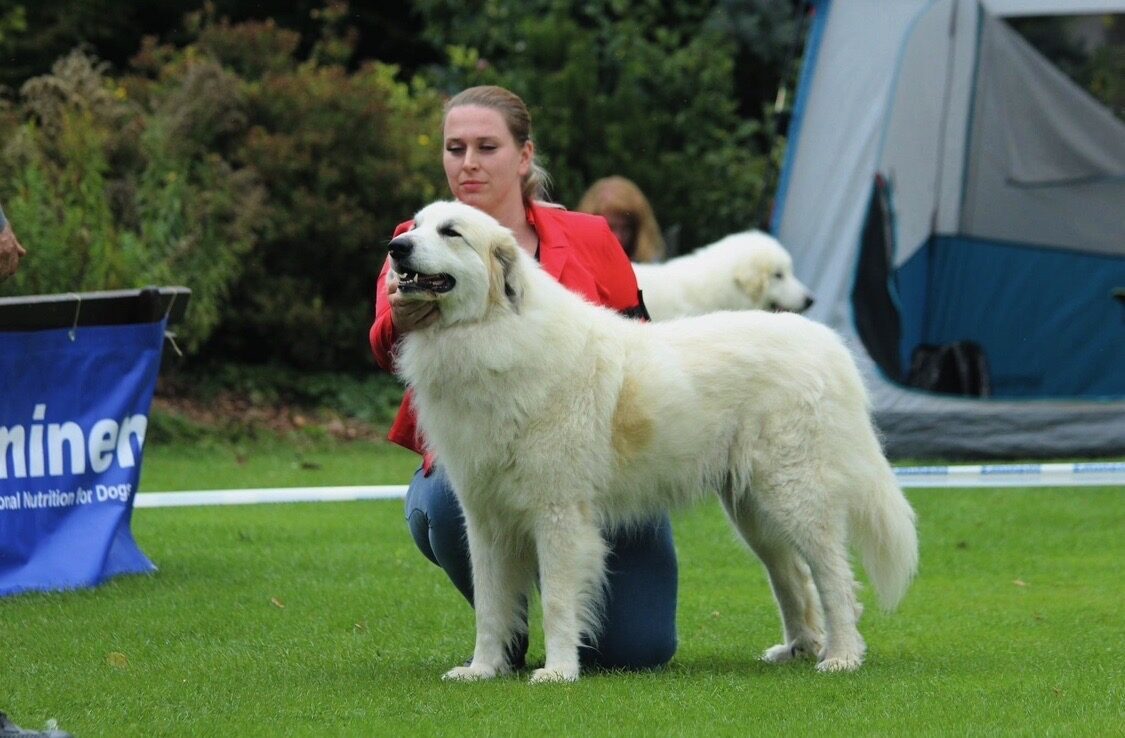 CACIB Geißen 18.6.2023

We traveled to Germany with Lafi, except show we also planed to visit our "little rascal" Klárka (Coeur de Lionne) and her great owners. Klárka was so excited and happy about the visit, she jumped on "her beloved mommy's head". Lafi, even though she had to travel for almost 7 hours was so pleased to see his daughter and they spent all time together, so sweet to see them playing and cuddling. I also took a few photos, but photographing the "Pyrenees in flight" was a superhuman tatget.
In the early evening we moved to the hotel "An der Burg" in the beautiful surroundings of the castle with a breathtaking view of the city. We were warmly welcomed with dog everywhere. I'm so happy to spent this time with my mum..

And now about the show.. The Czech judge, Mr. Leos Jancik don't judged Lafi yet, but we know him well and know that he is very strict judge. Lafi showed herself with her own energy and enthusiasm and went excellent 1, CAC, Anw. Dt. Ch. VDH. CACIB and BOB!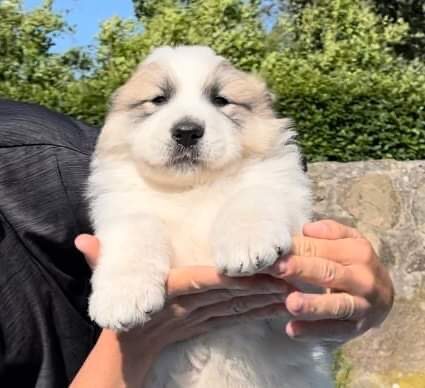 Puppies in kennel Vi'Skaly's
We are proudly present that Corazon became father in very famous and honorable kennel Vi'Skaly's in Sweden with beautiful female Cerbillona De Alba De los Danzantes. It's very balanced and harmonius litter, all puppies have nice markings and great pimentation. All puppies are reserved.
I'm really looking forward to seeing the puppies grow up.
Club Winner show 2023 (KCHMPP)

Lafi and Corazon were shown on Club Winner show under very honorable judge and specilist Mrs. Elina Haapaniemi from Finland.
Corazon "Tazzy" was show in champion class and went excellent 1, CAC, Club Winner and BOS! Lafi was shown in champion class as well and went exc.2, r.CAC. CAC and then BOB won Corazon's sister Cariňa.
Lafi and Corazon were also presented in final ring with amazing results: BEST IN SHOW-3 Couple (30 entries) and BEST IN SHOW-2 Breeding group (CHS Patou von Traumberg, 18 entries). What a day! I cannot be more proud. Many thanks to KCHMPP for great organization and trophies!
Description Corazon: 3 y.o. white with little gray, masculine male, very nicely put together, carries a little extra weight, exc. head, bauetiful eyes, correct pigmentation, good height of leg, enough angulation, corr. double declaws, strong move
Description Lafi: 5 y.o. bitch, white with some blaireau, feminine and well made good skull, muzzle needs a little more fillings, well set ears, very goof bone and feet, balanced angulation, corr. double declaws, very good reach and drive, tail makes a good wheel